FUN WAYS TO MAKE YOUR RABBIT WORK FOR THEIR FOOD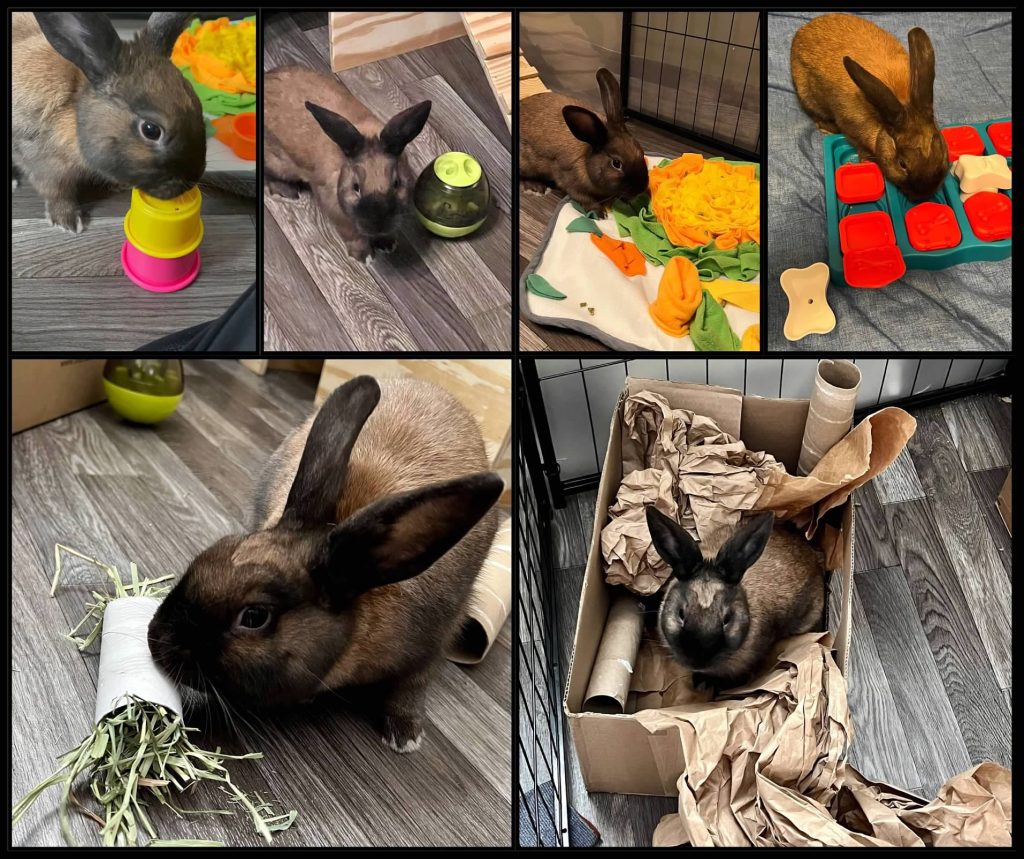 Rabbits love to chew and dig. Please provide various safe toys and a hidey house or tunnel to keep your bun from getting bored. A bored rabbit becomes destructive! Rabbits love to play with cardboard boxes. Please remove tape. You can give empty toilet paper/paper towel rolls as toys. Rabbits also like to play with baby toys, cars and trucks, Legos, and anything they can toss around.
Dig boxes, treat dispensers for daily pellet ration, and puzzles make great enrichment activities.
Please make sure to remove any toy your rabbit may take bites out of. Swallowing plastic will be a medical emergency.
It's important to frequently challenge your pet's natural range of motion to keep arthritis and age-related muscle wasting at bay. Reaching above their heads (either by standing on hind legs or extending their neck). Hang daily vegetable rations at various heights throughout your rabbit's living space to encourage full extension of their spine as they reach up for their goodies.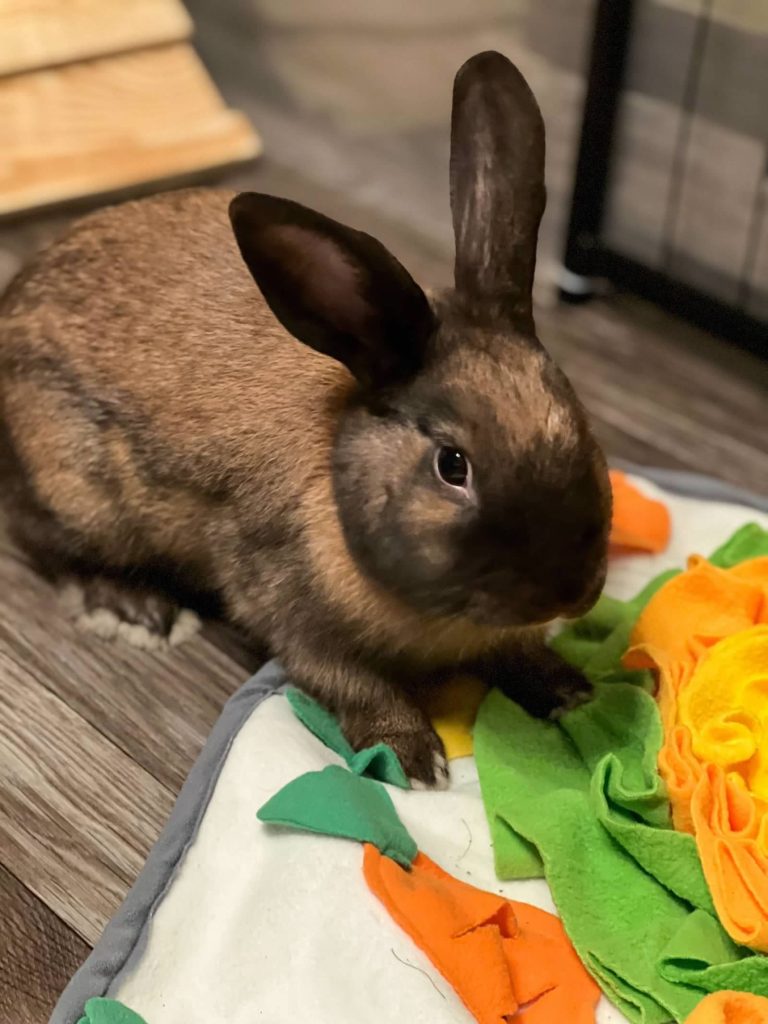 Some of our favorites: